DID YOU KNOW?
There are a ton of fun facts about Memphis Library Friends! Here are the highlights.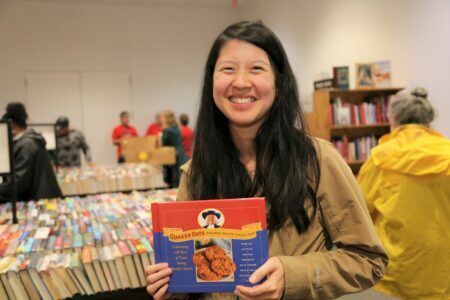 Friends have an online bookstore through Amazon that is open 24 hours a day, seven days a week. Our fastest growing revenue stream, this online store offers more than 15,000 books. In 2018, Friends sold more than 7,000 books through the online store. Click here to visit.
Friends have two large book sales each year in May and October at the Benjamin L. Hooks Central Library, where thousands of books, CDs, DVDs, magazines, vinyl records and other items are sold.
Friends have "first viewing" privileges at Preview Sales before the Friends' May and October book sales, in addition to a 10 percent discount on purchases during the sale.
Friends also have 20 – 30 special, year-round sales, offering signed books, banned books, mysteries, cookbooks, science fiction and coffee table books.
Friends recycle 70 tons of paper, keeping it from the City of Memphis landfill!
Friends membership is NOT your library card.
Friends repair books for a nominal fee.
Friends provide books for Little Libraries around the city of Memphis.
Each year, Friends raise approximately $400,000 for numerous Library needs.
Friends contributed $50,000 for the technology gallery in teen learning lab, CLOUD901.
Friends fund all adult programs at Memphis Public Libraries.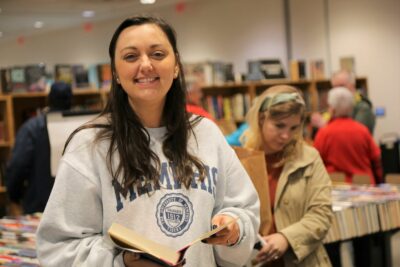 Friends provide free books to juvenile court, Shelby County Jail, Wounded Warriors, Mayor Strickland's Manhood University and many others. (Friends provided 2,000 books for the Mayor's Manhood University.)
Friends fund continuing education opportunities like conferences, workshops and career advancement programs (i.e. Leadership Memphis) for Library employees.
Friends fund NVDA (Non-visual Desktop Access) for visually-impaired customers.
Friends fund two signature events annually: the Memphis-area authors and community festival, Bookstock in April; and BOO Books with Friends, a safe and fun Halloween event for kids that offers free books and other goodies.
Friends partner with the Memphis Zoo, local museums, art galleries and other organizations to offer Memphis Public Libraries' Explore Memphis Summer of Learning Program.
Friends help to fund Memphis Public Libraries' annual jazz concert series, Five Fridays of Free Jazz.
Friends fund Books in a Bag for book clubs – a valuable service for Memphis Public Libraries' book clubs.
Friends fund the Community Art Academy for kids, offered in collaboration with the University of Memphis.
Friends fund the Techy Seniors Program, which helps senior citizens to learn how to use an iPad to perform basic operations and access Library services online.